Cybertruck, Tesla's new electric truck is coming out next year. However, the company just launched Tesla Cyberquad ATV, an electric four-wheeled vehicle designed for kids. A new quad bike from the company has arrived just a day after they announced the Cyberwhistle and it carries the same design language as their truck of the future.
Tesla Cyberquad ATV Specifications
If you're looking for an electric-powered ATV, the Tesla Cyberquad can be yours! It comes with a steel frame, adjustable suspension, cushioned seat & LED light bars. It has a battery that lasts for up to 15 miles and a configurable top speed of 5mph or 10mph. It can go in reverse at the speed of 5mph, too.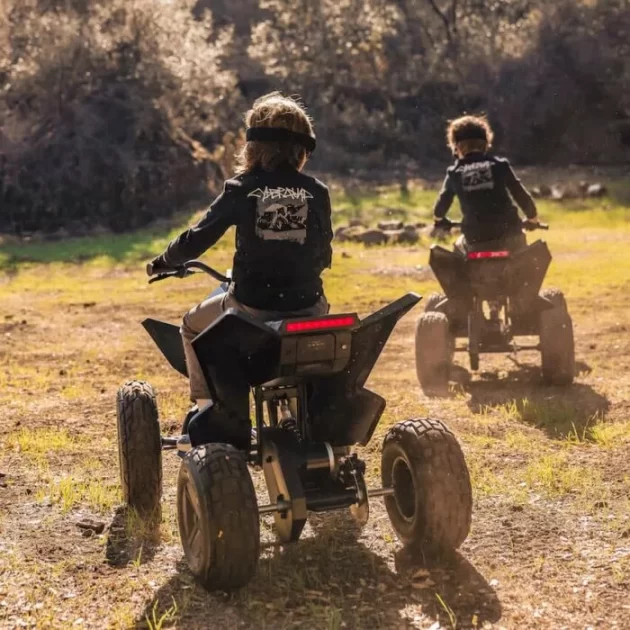 The Tesla ATV is not suitable for use by kids younger than 8 years. The maximum weight this ATV can carry is 150 pounds.
Tesla Cyberquad ATV Price
You can only purchase the Tesla Cyberquad in the U.S. at this time for a price of $1,900. If your kid doesn't like it and you don't want to keep it, you can return the product within 14 days of purchase.
Conclusion
Elon Musk and Tesla engineers have finally launched their new ATV: the Cyberquad. This ATV is much more than a toy. It can go up to 15 miles and has a battery that provides enough power to use this ATV for travel. It has many safety features, including automatic braking and headlights. It has been reported that the price for this ATV will be $1,900, which is very affordable for this kind of ATV.
Latest posts by Bilal Akbar
(see all)
Spread the love