A new series of premium phones (Xiaomi 13 Series) will be launched by Xiaomi in the coming months. December 1st is the date for the launch. Chinese brand Xiaomi revamped 13's design from top to bottom. In terms of design, Xiaomi 13 is taking a different approach. Steve Hemmerstoffer aka OnLeaks leaks the information from a reliable source.
Xiaomi 13
Firstly, the camera module has been redesigned. The Xiaomi 12 has a squarer housing. A flat display replaces a curved one on its predecessor. Once again, Xiaomi is inspired by the iPhone. There's nothing different about the frame or buttons from iPhone 14.
The front of the device has also undergone a lot of changes. It looks more like an S22 now that the bezels are symmetrical. When it comes to dimensions, the device will measure 152.8 x 71.5 x 8.3 mm (10.3 mm with the rear camera bump). There will also be a 6.2″ flat panel display.
We're expecting an OLED panel with a 120Hz refresh rate. Additionally, the Snapdragon 8 Gen2 will probably power the device.
Xiaomi 13 Pro
There's not much difference between the Xiaomi 13 Pro and the Xiaomi 13 Pro Plus. This phone will have a 6.65″ Curved OLED screen. A new camera module has also been designed. The Snapdragon 8 Gen2 will also power it. In terms of dimensions, the device measures 163.0 x 74.6 x 8.8mm (11.8mm including the rear camera bump). Except for the camera bump, there isn't much of a difference between the Pro and the regular version.
Exclusive color variations
On the internet, you can also see some new exciting colors. They may be online exclusives or custom options, like the Bespoke Editions Z Flip series.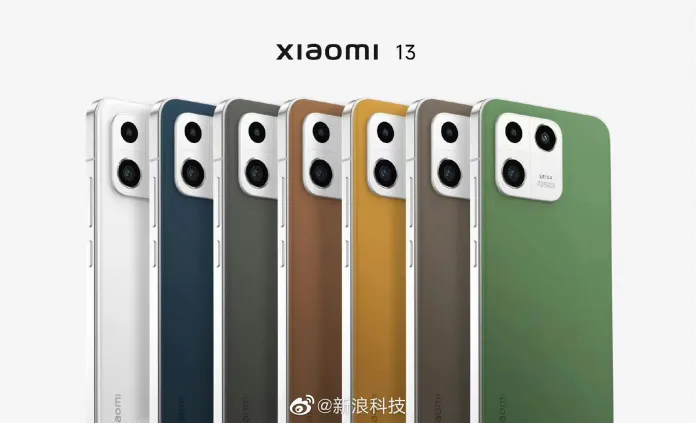 Final Words
My opinion is that the Xiaomi 13 series is downgraded from last year. Although the flat screen and symmetrical bezels are nice changes. These designs are downgrades from last year's because they looked more professional. There's a lot more design on the camera bump. Let us know what you think about this smartphone.
Latest posts by Bilal Akbar
(see all)
Spread the love