In recent times it seems that the smartphone is the phone to own. We can do almost anything on our smartphones from playing games to watching TV series. But there are times when we want to use a simpler phone that can't do much more than make calls and send messages. This blog will look at what some of the best flip phones [2022 Edition]. That's what the best flip phones of 2022 will be able to do with the popularity of flip phones on the rise. We'll take a look at the best flip phones on the market in 2022.
Best Flip Phones
There are a lot of great flip phones on the market, but the best flip phone is the one that fits your needs and lifestyle the best. Whether you're looking for a durable phone for outdoor activities or a sleek and stylish phone for a night out on the town, there's a flip phone that's perfect for you.
Some of the best features of flip phones include their compact size, long battery life, and durable construction. Flip phones are also much easier to use than smartphones, so they're perfect for seniors or anyone who wants a simple, straightforward phone.
If you're looking for the best flip phone, it's important to consider what you need and wants in a phone. Do you need a lot of features, or are you looking for something simple? What kind of battery life do you need? And how important is style to you? Once you've answered these questions, you'll be able to find the perfect flip phone for you.
1. Alcatel GO Flip V
If you're looking for a budget-friendly flip phone option with LTE connectivity, the Alcatel GO Flip V is a great choice and the best flip phone 2022. The phone looks similar to other budget flip phones on the market, with a small external display and a larger 2.8-inch color display inside. While the display isn't touchscreen, the keypad is easy to use for typing in short emails or messages. Plus, the LTE connectivity means you'll be able to stay connected even when you're on the go.
Get ready to explore, capture and share with the Alcatel GO Flip V. Connect, travel and express yourself like never before. With a compact and lightweight design, powerful features, dual-SIM functionality and so much more, you can be sure you're getting a phone that allows you to live your life to the fullest.
At under $150, the Alcatel GO Flip V is a decent option if you're looking for a basic phone or a secondary device. It has a small, compact design and a simple user interface. The main downside is that it doesn't have a lot of features or applications, but it's still a decent phone for making calls and sending texts.
2. Kyocera DuraXV Extreme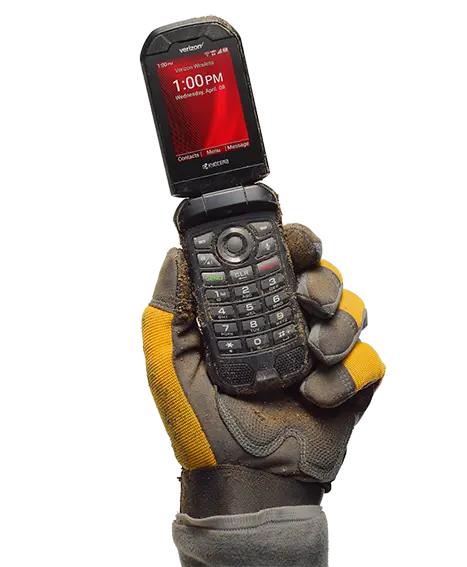 Rugged phones are becoming increasingly popular as people look for devices that can withstand more than the average amount of wear and tear. Kyocera is a well-known name in the rugged phone market, and their latest offering is a flip phone that is built to be as tough as possible. The phone is certified to military spec 810G, meaning that it can operate in extreme temperatures and is resistant to water, dust, and shock. In other words, this phone can take a beating and keep on going. Whether you're an outdoor adventurer or just someone who is hard on phones, the Kyocera rugged flip phone is worth considering.
The new rugged flip phone from ABC comes with some interesting features. On the outside, the phone has a 1-inch display, while on the inside, you get a 2.6-inch 320 x 240-pixel display. The phone is also ruggedized, with 4 dedicated programmable hardware buttons on its body. On the software end, it runs on a lite version of Android and only features basic apps like messaging and emails. However, the battery life is only 8 hours, which is quite short.
The Kyocera DuraXV is a rugged flip phone that is designed to withstand the elements. It features a durable casing that is water and dust-resistant, making it ideal for outdoor use. The phone also has a long-lasting battery, making it ideal for those who are often on the go. Despite its rugged form factor, the Kyocera DuraXV is more expensive than the Nokia and Alcatel options we mentioned above. But if you want a flip phone that can practically survive anywhere, the Kyocera DuraXV is your best bet.
3. Motorola RAZR G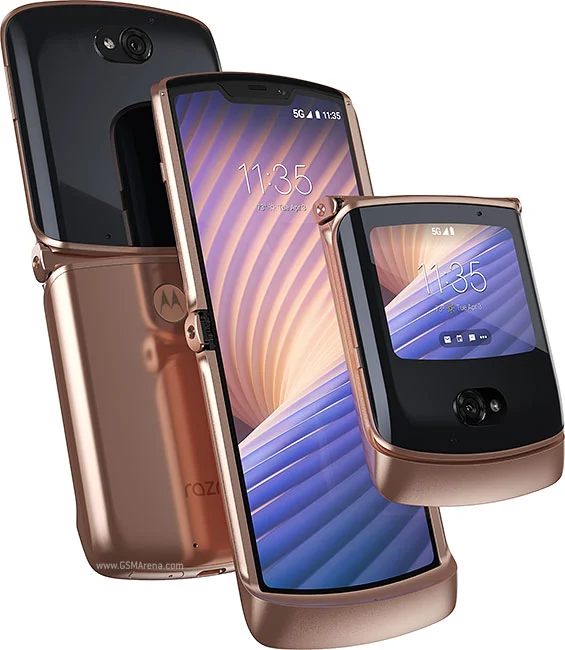 The Razr 5G is the latest phone from Motorola, and it brings the iconic flip design of the old Razr phones into the modern era. The phone has a large 2.8-inch external screen that folds out to reveal a 6-inch internal display, making it a true 2022 smartphone. The Razr 5G is powered by a Qualcomm Snapdragon 765G processor and comes with 8GB of RAM and 256GB of storage. It also has a 48MP main camera, a 20MP front-facing camera, and a 2,800mAh battery with 15W fast charging support.
The Galaxy Z Flip is a great phone, but it's not for everyone. If you're looking for a cheaper alternative, the Galaxy Z Flip is often available at a discount. Keep an eye out for sales and you'll be able to get a great phone for a fraction of the price.
4. Nokia 2720 V Flip
The Nokia 2720 Flip is a great phone for those who want to stay connected without sacrificing style. The phone's design is sleek and modern, and it comes in a variety of colors. The phone is also packed with features, including a long-lasting battery, a powerful processor, and a high-resolution camera.
The Nokia 2720 V Flip is a dual SIM phone with 4G connectivity and can be used on either of the networks. The phone has a 2.4-inch display and comes with a VGA camera. This one is the best flip phone for seniors.
If you're looking for a phone that combines the best of both worlds, the Nokia 2720 Flip is a perfect choice. Experience the reliable Nokia 2720 Flip's fast internet speed, sleek design and high-quality camera. It is a phone that works with any network – 4G or 3G. With a bold polycarbonate body, it's super light and easy to carry. It has a large 1.8-inch display so you can watch your favorite videos without squinting!
5. Nokia 8110 Banana Phone
Nokia 8110 is a reboot of the iconic Nokia 3310 from the early 2000s, and it is one of the most fun-looking phones on this list. The phone comes with a 2MP rear camera, 512MB internal storage, expandable storage support of up to 32GB via a MicroSD card slot, and a 1,500 mAh battery. It runs KaiOS which is based on Firefox.
If you are looking for a phone with a unique form factor, the Nokia 8110 Banana phone is worth considering. This phone features a distinctive curved design, reminiscent of a banana. The phone is also small and lightweight, making it easy to carry around. The 8110 Banana phone also has a number of handy features, such as a built-in torch, FM radio, and a long-lasting battery.
6. Samsung Galaxy Z Flip3
If you want the best of both worlds when it comes to smartphones and flip phones, then you need to check out the Galaxy Z Flip3. This phone comes in a variety of attractive colors, and it has a large 6.7-inch internal display and a 1.9-inch external screen. It also has one of the best processors of 2021, the Snapdragon 888 with up to 8GB of RAM, dual 12MP rear cameras, side-mounted fingerprint, a decent 3300mAh battery with 15W, and finally IPX8 certification.
The Galaxy Z Flip3 is the latest phone from Samsung, and it's a true powerhouse. It's got all the features you'd expect from a top-of-the-line phone, including a huge AMOLED display, a fast processor, and plenty of storage. But where it really shines is in its form factor.
The Galaxy Z Flip3 is a true flip phone, with a hinge that allows you to fold the phone in half. This makes it super compact and easy to carry around, but it also means that you can use it as a traditional phone when you need to. And when you want to take advantage of all that screen real estate, you can simply unfold it and use it like a tablet.
So whether you're looking for a phone that's easy to carry around or one that can do double duty as a tablet, the Galaxy Z Flip3 is a perfect choice. And at a price tag of $1000, it's definitely a phone that won't break the bank.
Conclusion
The best flip phone stays the same because it's the undisputed leader. In the land of flip phones, the Samsung Galaxy Flip3 remains on top of the mountain after all these years. We hope that this article has helped you to choose the right flip phone. These are the best flip phones of all time. We all have our preferences when it comes to the features of a cell phone, so we understand that not all of these will suit everyone. But if you want a flip phone that is a little more modern than the models from the 1990s, we hope our list of 6 best flip phones of the year has helped you to find the best one to buy.
Latest posts by Bilal Akbar
(see all)
Spread the love