When planning what to do for your next vacation, it is common to refer to travel apps nowadays to determine various factors, such as the most favorable accommodation options, modes of transport, and the most appropriate activities to incorporate into one's trip.
Such travel apps can also greatly ease the process of planning and maintaining an itinerary for your trip. Similarly, weather apps are also essential, as an accurate weather forecast can aid in planning out your daily activities. Weather apps are also a must-have for day-day-day functionality, even when you are not on vacation. There are numerous apps available for Android devices, and if you may wish to cover a range of apps, which are not limited to travel and weather, you can click here.
The wide availability of a multitude of apps related to weather and travel can often cause uncertainty as to which apps may be the most beneficial for you. Therefore, the following article is aimed at providing you with a relatively concise list of the best travel and weather apps for your next trips.
7 Best Travel and Weather Apps for Android
1. Today Weather
Among weather apps, Today Weather is a popular option for many Android users due to its simplistic design, which is extremely user-friendly. Moreover, a multitude of information regarding the weather is available at one's fingertips with the given app due to its detailed information, ranging from the air quality index to the present temperature.
Additionally, the app also allows you to customize your home screen with the relevant information you may require as the app has 23 customizable widgets, and thus, you can personalize how you view information regarding the weather on your Android phone.
The app utilizes a wide range of data sources, comprising a total of 12 sources. This enables its users to select the exact data they may require, along with the option to select how it is presented. Furthermore, the app is free of charge for users; however, certain features require payment.
2. Airbnb
Airbnb has been an increasingly popular method of booking one's accommodation when planning a vacation due to the affordable and unique experiences it provides. Unlike most hotels, Airbnb allows you to obtain a unique experience tailored to your specific needs.
Airbnb allows users to select lodging based on their specificities, such as the number of guests and duration of their stay, as well as facilitating users to bring their pets along. Apart from accommodation options, Airbnb enables users to select and customize experiences, an option that allows the user to carry out online or in-person activities that a local expert provides.
This feature enables users to obtain a fruitful and authentic experience of immersing themselves in the culture of a region by engaging in activities that may be unique to the region. Apart from finding the most suitable accommodation options for oneself and one's preferred amenities, the app also enables you to offer your own lodging by acting as a host for other guests seeking accommodation.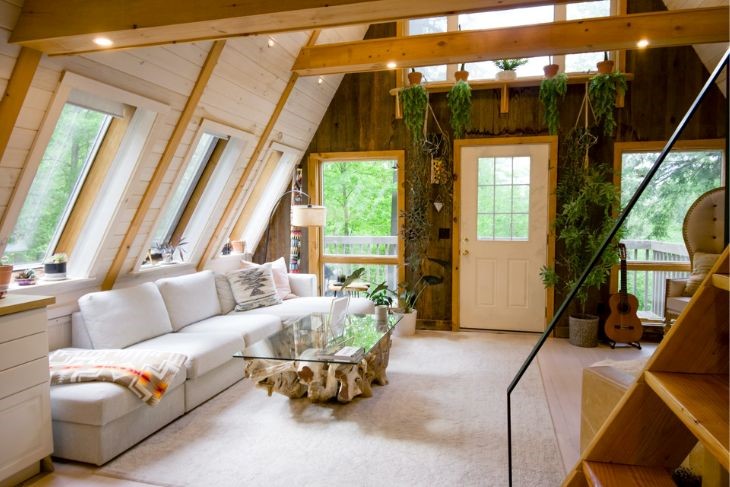 3. NOAA Weather & Tides
The data provided on the NOAA Weather & Tides app is compiled from the National Oceanic and Atmospheric Administration and, thus, is considered to be one of the most reliable sources of obtaining weather updates.
The app provides users with greatly beneficial data, such as the weather conditions for the upcoming days, as well as providing users with an interactive map. Furthermore, the app enables its users to obtain information regarding the weather for various locations. Additionally, as NOAA Weather & Tides provides a widget for its users, you can easily check weather updates on your smartphone while on the go.
4. Wanderlog
Wanderlog is another great method of ensuring that you create the perfect itinerary for your next vacation, as it offers a seamless means of logging all details of your trip. The app is not meant for making reservations. However, it is a significantly useful tool in maintaining a checklist of activities for your trip and budget to manage your finances on vacation.
Apart from aiding you while creating the perfect itinerary, the app also offers recommendations for new locations if you wish to explore new areas.
5. Google Weather
This app is often included in most Android devices and is not considered to be a separate and independent app. However, it is an effective means of obtaining the necessary weather updates for one's day-to-day life as it provides general weather forecasts and information regarding factors such as humidity.
Furthermore, the app can be viewed on your smartwatch while you are on the run, and thus, it is a useful tool to utilize in one's day-to-day life.
6. TripAdvisor
TripAdvisor is one of the most popular travel-related apps available on the market today. It is well known for the reviews provided by other users, which help you plan your next vacation as you learn from the first-hand experiences of others. Furthermore, the app enables its users to book hotels and organize the experiences they wish to incorporate into their next trip.
The app also gives users the option to save places they may be interested in for later reference and enables you to leave your own review of places you have visited to aid others in their search.
7. MyRadar
The MyRadar app offers a unique user experience as its interface is displayed as a radar. A multitude of layers in the given app enables users to obtain a wide range of information regarding existing and upcoming weather conditions to provide a thorough weather forecast for its users.
Furthermore, a unique feature of the MyRadar app is that it allows users to view the stars as well as Mars due to the digital images it provides accompanied by the digital models presented.
The app also includes a game titled Star Citizen to engage its audience further; thus, it may be considered one of the most interesting weather apps available on the market. However, certain features of the app, such as the hurricane tracker, are only unlocked after an additional payment. The apps mentioned above are great options to consider when planning your next vacation or simply assessing the weather conditions for the day or upcoming week. Thus, the addition of some of these apps might be greatly beneficial to one's daily life. In the event you may like to incorporate some of these apps on Windows, you can also do so, click here to learn more.
Latest posts by Bilal Akbar
(see all)
Spread the love